Latest News & Upcoming Events
Keep informed with the latest news & upcoming events
NBCS is a vibrant, dynamic community, with a great variety of interesting opportunities and events across the year. Our students, parents, teachers and the wider community are encouraged to get involved, be enriched and to connect with our community.
You can stay up to date with all our latest news and upcoming events here.
If you would like any further information, you can contact us at nbcs@nbcs.nsw.edu.au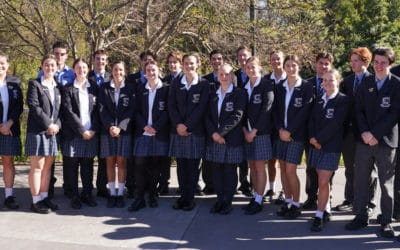 "As‌ ‌a‌ ‌school,‌ ‌we‌ ‌bring‌ ‌our‌ ‌individual‌ ‌strengths‌ ‌together‌ ‌to‌ ‌build‌ ‌a‌ ‌strong‌ ‌community‌ ‌who‌ ‌support‌ ‌each‌ ‌other‌ ‌in‌ ‌becoming‌ ‌the‌ ‌best‌ ‌we‌ ‌can‌ ‌be.‌..Together‌ ‌we‌ ‌will‌ ‌learn‌ ‌and‌ ‌ grow,‌ ‌and‌ ‌in‌ ‌times‌ ‌of‌ ‌doubt,‌...
On my way home from work yesterday I stopped at the supermarket to pick up some groceries for dinner. As I was confronted with row after row of empty shelves, it felt like a stark visual representation of the increasingly uncertain times we are in. Amid all this uncertainty, it is normal to feel anxious, frustrated, vulnerable, confused, or fearful.
The NBCS Remote Learning Plan provides an overview of how learning will continue in the event of the school being required to close. We intend to provide ongoing, supported instruction for all students, maintaining a sense of connection, community and continuity of learning.
"When anxiety was great within me, your consolation brought me joy." - Psalm 94:19 Take Precautions and Help Others Across the weekend, I came across a letter that Martin Luther wrote in 1527, during a time of the bubonic plague in Wittenberg. He wrote "Therefore I...
"Draw near to God and He will draw near to you" - James 4:8 "Never let a good crisis go to waste". Attributed to Winston Churchill during WWII Most people have reacted sensibly to COVID-19, seeing it as something to be prepared for, rather than as a cause for deep...
Give your child a bright future
Discover the difference at Northern Beaches Christian School