Significant progress has been made across our campus, with newly refreshed learning spaces being completed and our outdoor spaces continuing to be transformed across the year.
As we eagerly anticipate their completion, we are excited to share the vision and purpose for this project, as articulated in partnership with our architects WMK:
The new NBCS outdoor spaces will place student wellbeing at the heart of learning, creating a sense of welcome, belonging and connection for all students.
These spaces are an extension of the classroom, facilitating and enhancing learning inside and out. Students will be able to readily connect with the local flora and fauna of the surrounding Duffy's Forest, celebrating this landscape unique to Northern Beaches Christian School. With a focus on tactile and sensory spaces, the design aims to foster independence in students at the same time as strengthening a sense of belonging.
The objective of the first stage of the development has been met, in laying the groundwork for the new playground and in revamping 'The Zone' Building for true flexibility to support academic success by enabling a greater range of differentiated activities. These spaces will continue to be improved across the term with practical activity areas connecting with adjoining classrooms and the outdoors.
The second stage of the development will see protective canopies, landscaping and soft-fall areas come to life with injections of colour across the campus. Waterplay elements will be installed outside 'The Zone', with 'The Plaza' enlarged to welcome Years 3 and 4 students to new learning spaces which will again connect more readily to outside.
The third stage in late 2021, will see the installation of the mega-equipment, large, interesting, and inviting play elements, completing the vision for the Infant and Primary school playgrounds.
This has been a substantial undertaking and it has been thrilling to see it take shape. We look forward to sharing more updates across the year.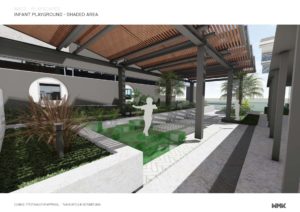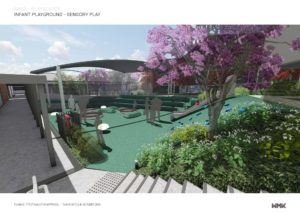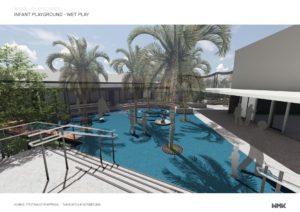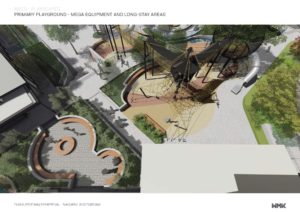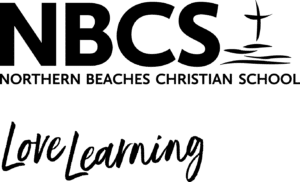 #NBCS #lovelearning #worldclassfacilities #gratitude #courage