In a world that is rapidly changing, NBCS students can look ahead with confidence and hope. Although we cannot predict the future, we believe we can prepare our young people for it. School is a time when students grapple with the ontological questions of "who am I?" and "how can I be me?" Our job, in partnership with parents and students, is to enable students to address these questions and develop answers that will shape them on the journey to adulthood.
Our purpose is to ignite hope in our students, for a world beyond our imagination.
Our hope is that together, as students, families and staff, we can build an enriching school community that supports the learning and growth of our students. Within our world class facilities, we expect a positive learning culture, a safe, welcoming environment, wise use of technology, positive communication and a nurturing Christian community- creating a school of which we can all be proud.
Our aim is to offer consistent and high expectations for our students and provide them with the resources to meet these expectations. We expect much from our students because they are capable of much. At the heart of our school is a supportive Christian community that helps encourage learning, personal growth, wellbeing, connection, belonging and community. Our aim is to develop a culture that brings out the best in our students – in their learning, in their character, in the opportunities they take, the friendships they develop, and in understanding the message of the God who loves them.
This is the rich foundation for creating the agile thinkers, doers and world-changers for tomorrow. It is the spark of a lifelong joy for learning and a hope for the future.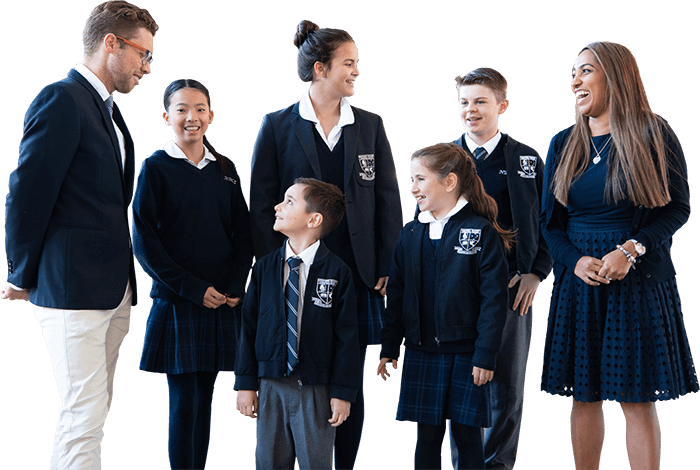 Our Mission, Vision and Values

Our Mission
Excellence in Education, Christianity in Action. 

Our Hope and Purpose
To raise up generations of God's people  who make a difference for good.
Excellence in Education
Anchored upon a core educational foundation, our students are encouraged to develop and grow, not only to realise their potential at school, but to be also future-minded.
Alongside our commitment to academic success, we are equipping students with the necessary attributes and skills to prepare them for the challenges of life beyond school.
We apply a personalised, positive learning framework, helping to shape independent, resilient students who seek ownership of their learning. It is important that as students grow in knowledge and understanding of the syllabus, they are also becoming capable problem solvers, good citizens, adept communicators and confident leaders.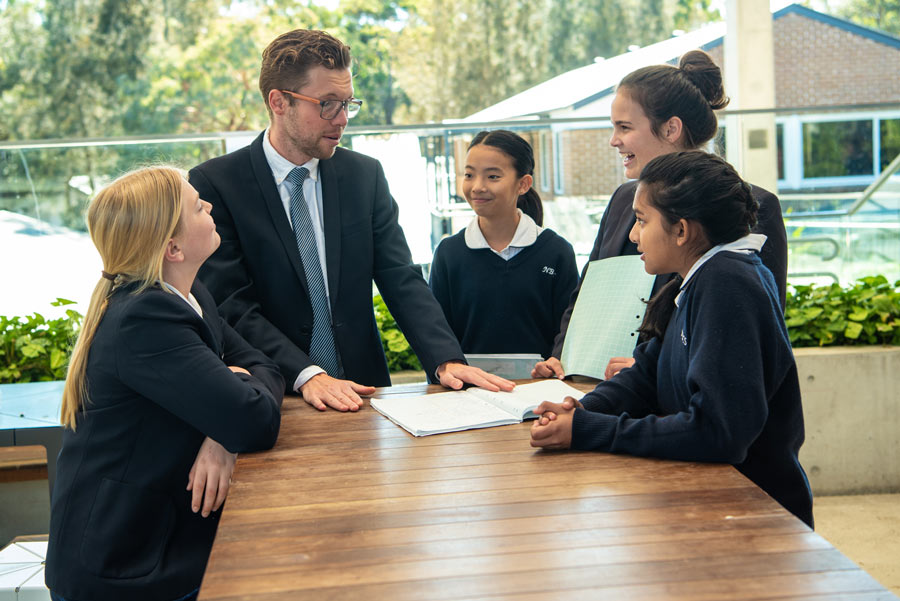 Christianity in Action
At the heart of our school is a nurturing Christian community that imparts a profound sense of worth and purpose to our students, as they explore faith and life's big questions.
Our Christian values not only permeate but are an active and real part of everything we do – teaching and learning, playing, pastoral care, school management, and personal interactions.
Our ability to achieve Excellence in Education is strengthened by the integrity that comes from clearly articulated Christian values in day-to-day practice. We place great importance on building collaborative relationships with students and their support networks, so we can better understand how each student learns.
Motivated by God's love, we are intentional about nurturing and growing young people who will make a positive impact on Australian society as its future leaders. We believe that giving students a sense of belonging and connection, fosters their wellbeing and motivates them to engage with learning. This ensures they are prepared to thrive and adapt in the world outside of school.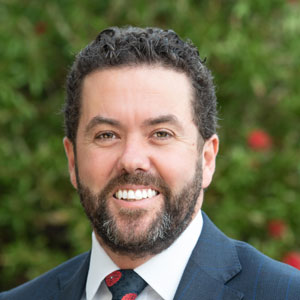 Tim Watson
Principal
Tim Watson has 27 years of experience as an educator and leader in education. He has a rich understanding of the challenges that face students today and is excited about working with staff and students in developing the character and capacity necessary for students to lead fulfilling lives: lives in which they make key contributions to their community and to society.
His previous roles at Crusaders, SCECGS Redlands, Abbotsleigh and Roseville College have seen him deeply involved in the organisational, strategic, staff development, learning, cultural and wellbeing aspects of school life. He holds a Bachelor of Arts with majors in Ancient History and Law, a Master of International Relations with a focus on International Systems and the Middle East and a Master of Educational Leadership focusing on Organisational Change. He is a member of the Australian College of Educators, the Australian Council of Educational Leaders and the Australian Institute of Company Directors.
An historian, he has taught senior classes throughout his time in leadership positions. In the past two decades he has been an HSC marker, senior marker and judge in Modern History. He is a strong proponent of 'a culture of us' – through which students, staff and families share values and work together to achieve the common goal of providing students with a rich education for life. Tim sees teaching 'as a craft, a mixture of art and science, deeply human, and above all, relational.'
Our History
NBCS was established in Mona Vale in 1981, by Northern Beaches Christian Centre. Their vision to build an exceptional Christian school in the Northern Beaches area, was brought to life through the dedication and generosity of many parents and friends.
The school flourished in those early years and in 1984 a building program commenced on the current campus in Echunga Road. The school has continued to evolve and grow over the years, growing to approximately 1,300 students. From simple buildings to stunningly designed learning spaces, the school has stayed true to its early vision of providing excellent education within a nurturing Christian community.
We are proud that NBCS is highly regarded by educators across the world and the local community, as a centre for excellence and innovation.
Annual Report
For an overview of our current strategy, operations and achievements please read our latest Annual Report here.
Give your child a bright future
Discover the difference at Northern Beaches Christian School