NBCS is a vibrant Christian, independent, co-ed school in Terrey Hills (Sydney) for students in Kindergarten to Year 12.
Our purpose is to ignite hope in our students, for a world beyond our imagination.
We fulfil this purpose by building upon a core educational foundation, taking a creative, collaborative approach to education, within a nurturing Christian community. We are intentional about fostering a culture of self-directed, student-led learning – growing students to be high-capacity leaders and creative thinkers.
Providing a hopeful Christian worldview and community, our students can look confidently ahead, equipped to adapt and thrive in the world outside of school.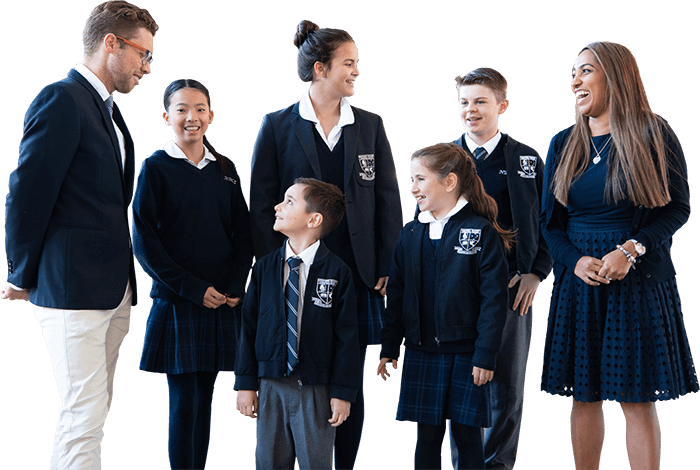 Our Mission, Vision and Values

Our Mission
Excellence in Education, Christianity in Action. 

Our Vision
To raise up a generation of God's people who can be the thinkers, doers and world changers of tomorrow. 

Our Learning Values
Our Learning Values are deeply founded on the Christian faith and provide the foundation for our community to thrive. Our values motivate and shape our behaviour and help us navigate the future we want to help create. 

Relationship
It all begins with relationship. It is the core of every experience. We believe that strong, positive relationships are the foundation of an enriching learning environment and are the heart of our school community.

Agency
Giving our students a voice in the learning space and treating them as social equals, excites and engages students in their learning. Together we are creating a culture of self-directed, proactive young people.

Creativity
We nurture creative thinking and are excited by innovative practice and new ways of approaching learning to help each individual grow. We expect creativity to be applied to curriculum design, cultural shaping, problem solving and everything in-between.

Collaboration
We believe a team is stronger than the individual parts. When we collaborate together around ideas and challenges, we achieve outcomes superior than we could imagine, working alone.

Adventure
We believe education is not a transaction of information but a lifelong journey of adventure and exploration. We encourage students to tackle every day with bravery and optimism, facing unknown challenges with courage and determination to help them flourish and grow.
Excellence in Education
Anchored upon a core educational foundation, our students are encouraged to develop and grow, not only to realise their potential at school, but to be also future-minded.
Alongside our commitment to academic success, we are equipping students with the necessary attributes and skills to prepare them for the challenges of life beyond school.
We apply a personalised, positive learning framework, helping to shape independent, resilient students who seek ownership of their learning. It is important that as students grow in knowledge and understanding of the syllabus, they are also becoming capable problem solvers, good citizens, adept communicators and confident leaders.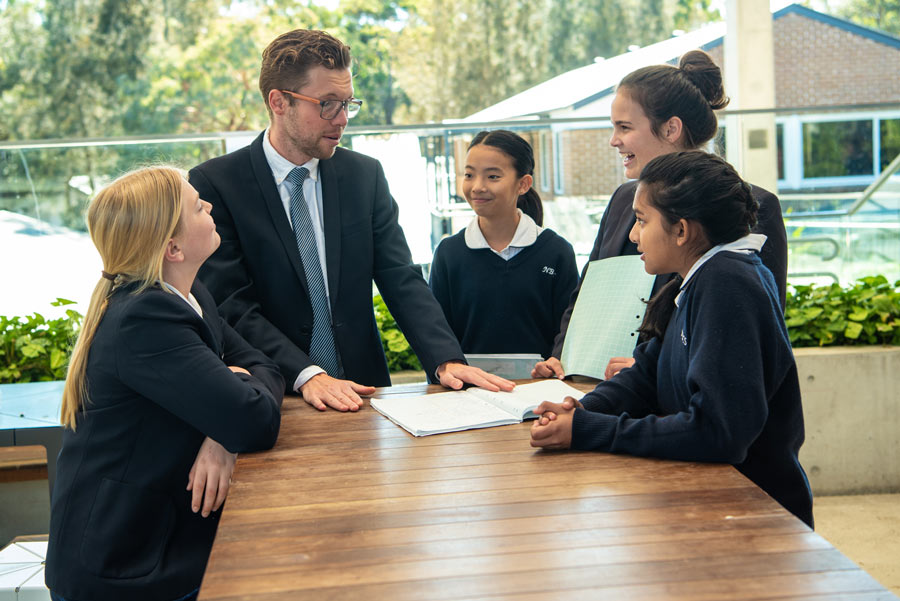 Christianity in Action
At the heart of our school is a nurturing Christian community that imparts a profound sense of worth and purpose to our students, as they explore faith and life's big questions.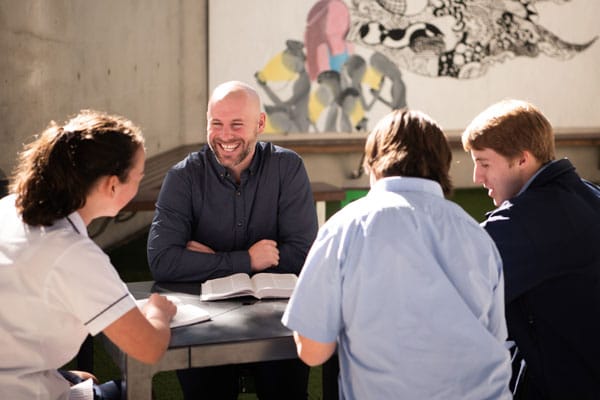 Our Christian values not only permeate but are an active and real part of everything we do – teaching and learning, playing, pastoral care, school management, and personal interactions.
Our ability to achieve Excellence in Education is strengthened by the integrity that comes from clearly articulated Christian values in day-to-day practice. We place great importance on building collaborative relationships with students and their support networks, so we can better understand how each student learns.
Motivated by God's love, we are intentional about nurturing and growing young people who will make a positive impact on Australian society as its future leaders. We believe that giving students a sense of belonging and connection, fosters their wellbeing and motivates them to engage with learning. This ensures they are prepared to thrive and adapt in the world outside of school.
Our History
NBCS was established in Mona Vale in 1981, by Northern Beaches Christian Centre. Their vision to build an exceptional Christian school in the Northern Beaches area, was brought to life through the dedication and generosity of many parents and friends.
The school flourished in those early years and in 1984 a building program commenced on the current campus in Echunga Road. The school has continued to evolve and grow over the years, growing to approximately 1,300 students. From simple buildings to stunningly designed learning spaces, the school has stayed true to its early vision of providing excellent education within a nurturing Christian community.
We are proud that NBCS is highly regarded by educators across the world and the local community, as a centre for excellence and innovation.

Annual Report
For an overview of our current strategy, operations and achievements please read our latest Annual Report here.
Give your child a bright future
Discover the difference at Northern Beaches Christian School