In a rapidly changing world, NBCS students can look ahead with confidence and hope. Although we cannot predict the future, we believe we can prepare our young people for it.
School is a time when students grapple with the ontological questions of "who am I?" and "how can I be me?" Our job, in partnership with families, is to enable students to address these questions and develop answers that will shape them on the journey to adulthood. Our hope is that together we can build an enriching school community that inspires a love of learning and the growth of our students.
Within our world class facilities, we expect a positive learning culture, a safe, welcoming environment, wise use of technology, positive communication and a nurturing Christian community. Our aim is to offer consistent and high expectations for our students and provide them with the resources to meet these expectations. We expect much from our students because they are capable of much.
Our aim is to develop a culture that brings out the best in our students – in their learning, in their character, in the opportunities they take, the friendships they develop, and in understanding the message of the God who loves them.
To discover more about the NBCS difference, request a copy of our Prospectus.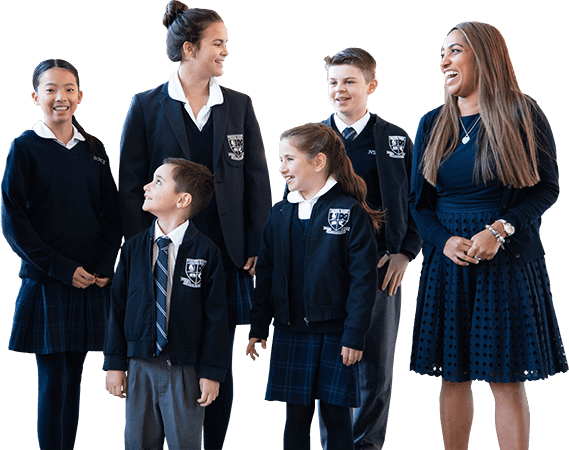 Our Mission, Vision and Values
Our school is a Christian community that supports and encourages learning, growth, wellbeing, connection, belonging and community. This rich foundation is reflected in our Vision, Mission and Values, enabling us to foster a lifelong love of learning and hope for the future.

Our Mission
Excellence in Education, Christianity in Action.
Learn More
We trust our students will pursue wisdom and develop character within a supportive Christian community.
Our aim is for students to explore and extend their potential in a healthy and productive way. As a community, we provide opportunities and resources to help our students thrive. We help to shape independent, resilient students who seek ownership of their own learning.
Ultimately, we want our students to know that they are loved by God and loved by the community around them. We will cheer them on in their successes and spur them on when they face challenges along the way.

Our Vision
To Love Learning
Learn More
The direction and focus of our love determine who we are and who we become. The role of NBCS, in partnership with families, is to help direct the loves of its students – love of learning, love of others and love of God. With an emphasis on transformation, not just information, we are intent on shaping the whole person. A love of learning will see our students take hold of the many opportunities on offer at school, doing their best in the challenges that come their way.
Our Values
Gratitude, Respect, Courage, Compassion and Commitment
Learn More
Our values reflect who we are and help determine approaches that will see our community flourish. These values shape how we relate, guide our strategy and our decision-making. We trust that the values we instil in our students will equip them for the journey ahead.

Gratitude
A thankful heart creates a healthier mindset, allowing us to embrace possibilities. Gratitude helps us to be joyful, enables us to celebrate the wins along the way, while keeping our sights on what is ahead, with a sense of hope and purpose.
"Rejoice always, pray continually, give thanks in all circumstances; for this is God's will for you in Christ Jesus."
Thessalonians 5:16-18

Respect
When we affirm the value of another person, listen to them and consider their needs, we build trust and ultimately a deeper sense of belonging. Respect builds a more resilient, connected community.
"So in everything, do to others what you would have them do to you."
Matthew 7:12
Courage
Grit, determination and perseverance are attributes that enable us to navigate challenges with a sense of resolve and optimism. Courage ensures we come through the other side of these challenges, with a greater depth of character and self-knowledge.
"Be strong and courageous. Do not be afraid or terrified because of them, for the Lord your God goes with you; he will never leave you nor forsake you."
Deuteronomy 31:6


Compassion
We want to look beyond our own needs and seek opportunities to use our God-given talents and resources to make a difference in the lives of others. Compassion sheds light in dark places, heals hurts and shows the heart of God.
"Be kind and compassionate to one another, forgiving each other, just as in Christ God forgave you."
Ephesians 4:32

Commitment
We are willing to work hard and give our best whatever we do. Commitment is the ability to see things through, to be people of our word, committed, reliable, diligent, and engaged, knowing that effort and application matter.
"Whatever you do, work at it with all your heart, as working for the Lord."
Colossians 3:23

Excellence in Education
At the heart of NBCS is the pursuit of academic excellence. We recognise that this will look different for every student, but our hope is that each individual learning journey will be shaped by curiosity and a love of discovery. We encourage our students to go beyond the dissemination and digestion of facts, to make connections with what they are learning, to who they are and the impact they want to make on the world around them.
We strive to build a culture that values academic success, with students seeking to affirm and encourage each other as they recognise and celebrate specific areas of academic achievement and growth.
Alongside our commitment to academic success, we are equipping students with the character and skills to prepare them for the challenges of life beyond school.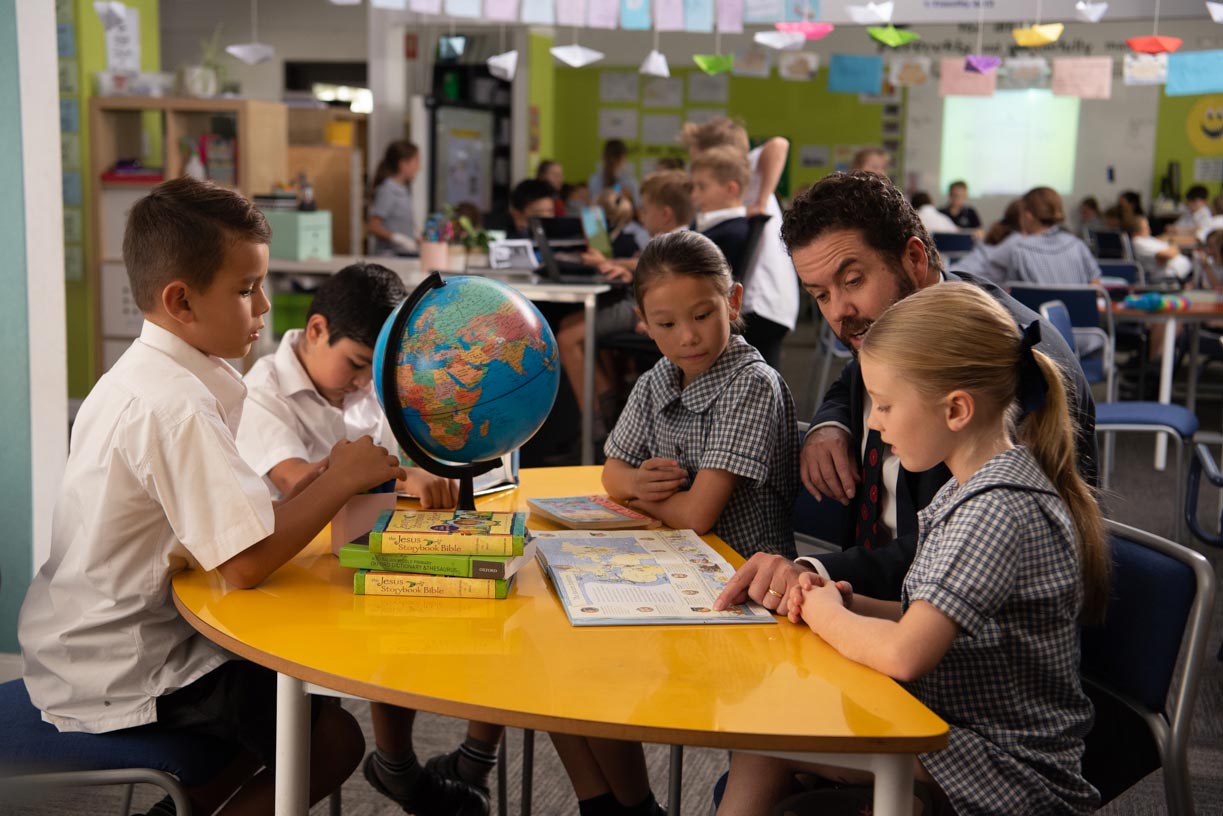 Christianity in Action
At the heart of our school is a nurturing Christian community that imparts a profound sense of worth and purpose to our students, as they explore faith and life's big questions.

Our Christian values not only permeate, but are an active and real part of everything we do – teaching and learning, playing, pastoral care, school management, and personal interactions.
Our ability to achieve Excellence in Education is strengthened by the integrity that comes from clearly articulated Christian values in day-to-day practice. We place great importance on building collaborative relationships with students and their support networks, so we can better understand how each student learns.
We believe the Christian faith has much to offer in our search for meaning. We recognise and respect that every child, parent and staff member is on a faith journey. For chaplaincy to be done well at NBCS, it is our hope that we can walk alongside everyone on this sometimes tumultuous road.
Motivated by God's love, we are intentional about nurturing and growing young people who will make a positive impact on Australian society as its future leaders. We believe that giving students a sense of belonging and connection fosters their wellbeing and motivates them to engage with learning. This ensures they are prepared to thrive and adapt in the world outside of school.
Our History
NBCS was established in Mona Vale in 1981, by a group of parents who attended the Northern Beaches Christian Centre church. Their vision was to build an exceptional Christian school in the Northern Beaches area, and was made a reality through the sacrifice, dedication and generosity of many parents and friends.
Initially housed in a Serbian Orthodox Church hall, in Vineyard Street, Mona Vale, the school opened its doors with 39 students, one teacher and a roster of parent volunteers.
The earliest method of teaching was the ACE system, where each student was allocated a "carrel" and worked from workbooks at their learning ability. If they needed help, students raised an Australian flag to request one-on-one help from a Teacher or "Monitor". Gradually more group face-to-face teaching was introduced, phasing out the ACE system.
1983-1985 Booralie Road
From the church hall in Mona Vale to a short stint in a church hall in Terrey Hills, the school rented land and erected demountable classrooms at 111 Booralie Road (just around the corner from where we are today).
1986 Echunga Road
As the school grew, a permanent home was sought for both the school and church, and in 1984 a building program commenced on the current Echunga Road campus, formally opening in February 1986. The Council had not given consent to occupy classrooms in time for the beginning of the school year, so for the first few weeks of term lessons were held on verandahs and also in the demountable classroom still located on Booralie Road, with students walking from one site to the other.
NBCS Today
The school has continued to evolve and grow over the years, growing to current numbers of over 1100 students. From simple buildings to stunningly designed learning spaces, the school has stayed true to its early vision of providing excellent education, within a nurturing Christian community.
Today's vision, Love Learning, is built upon this rich history and honours the legacy of those early pioneers. We are thankful for the courage and determination of those who have provided our school with such a strong foundation on which we continue to build.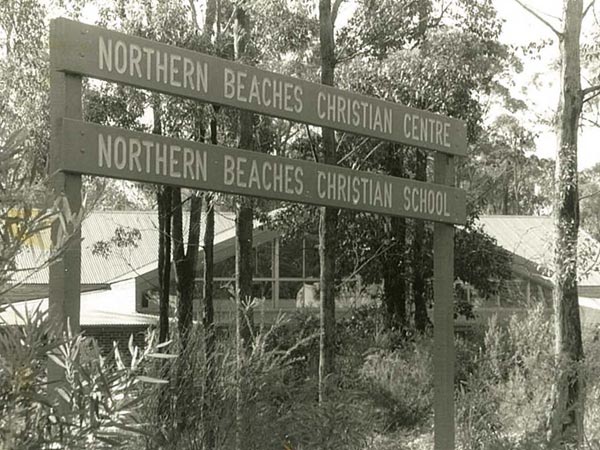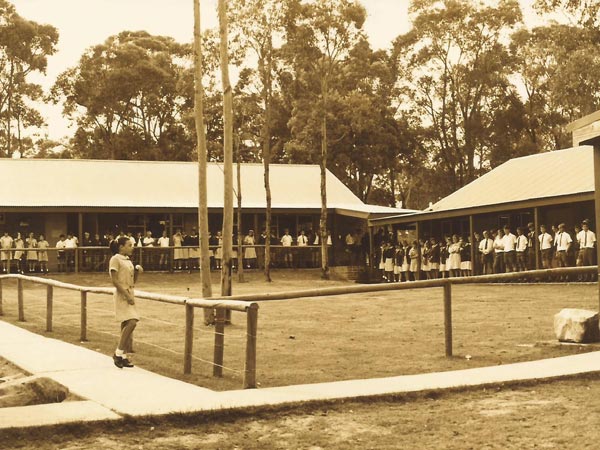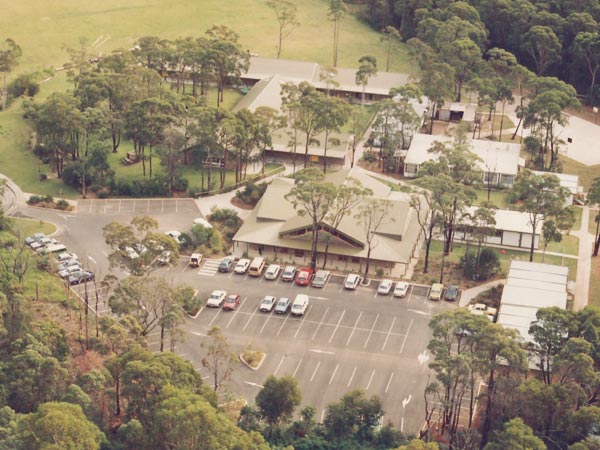 Northern Beaches Christian School –
Where extraordinary journeys begin