We believe the Christian faith has much to offer in our search for meaning.
Our strong Christian community provides students with an important sense of belonging, worth and purpose, giving them a true hope for their future.
We have regular times that we come together to explore and express faith and discover what Christianity in Action means for us as a Primary community.
Christian life is very much incorporated into Primary students' everyday lives as well as fortnightly Chapel with the whole of Primary.
We believe the Christian faith has much to offer in our search for meaning. We recognise and respect that every child, parent and staff member is on a faith journey. For chaplaincy to be done well at NBCS, it is our hope that we can walk alongside everyone on this sometimes-tumultuous road.
By the time a student leaves NBCS, our aim is that they understand the Christian message of dignity, truth, grace, forgiveness, and hope. We believe Jesus' life, death and resurrection underpin these ideas, and we celebrate that we can be reconciled to Him. NBCS strives to honour the students and families as they question and form their own beliefs. We want students to leave with open hearts as their faith journey continues. Our staff seek to live and share the beauty of faith in Jesus. We do this to serve and contribute to God's good world.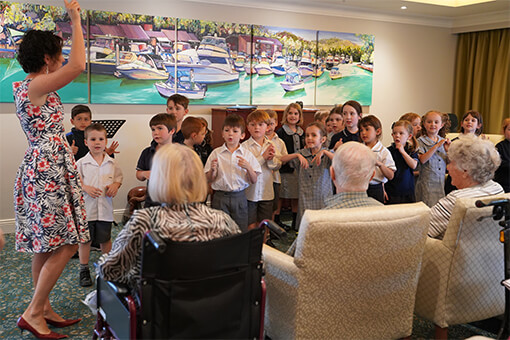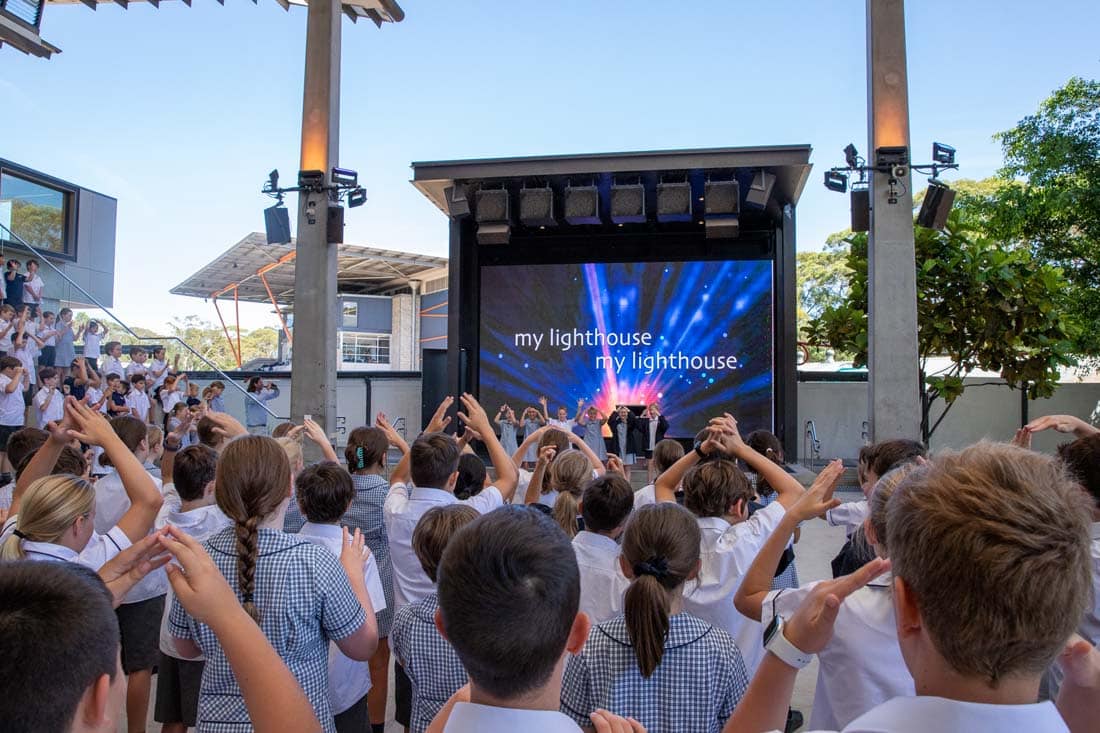 Chapel
In Primary, students gather together every Thursday to pause in a noisy world. We go deeper to find meaning and draw upon the truth and beauty of the Christian faith. It is here we sing in order to unify, praise God, and build school spirit.
Chapel is an opportunity for our Primary students to be involved in praise and worship, Bible teaching from our Senior Chaplain and other teaching staff, 'Hot Seats', where we explore testimonies of faith from our staff members and then we pray together. Students from each stage lead us in prayer.
Meet our Senior Chaplain
Our Senior Chaplain, Mr Damien Whitington, has an important role in providing spiritual guidance, prayer and a hopeful Christian perspective for all students. Working alongside our staff, he creates various opportunities to encourage and engage students in discussions about faith, life, identity and purpose. Students explore who Jesus is, what the Bible has to say about humanity and the world, and key aspects of the Christian faith.
Mr Whitington, first arrived at NBCS in 2004 where he taught PDHPE, Mathematics, History and served as Community Leader. In 2010 he felt God's call to study theology and spent the next three years completing a Master of Divinity at SMBC. It was here Damien thought deeply about the Bible, worldviews, and cross cultural communication. The past seven years saw him serve as the Middle School Chaplain, and later the Secondary School Chaplain, at Barker College. He has also been a keynote speaker at various camps and conferences, including KYCK and Crusaders.
Damien is passionate about Jesus and enjoys walking alongside students, staff and parents on their faith journey. He is responsible for the oversight of Chapel, Christian Studies, and voluntary groups where students can go deeper in the Christian faith. He often says we will teach students 'how' to think, not 'what' to think. Damien is excited to return to NBCS to help students find meaning, articulate their beliefs, and see people become the best version of themselves under God.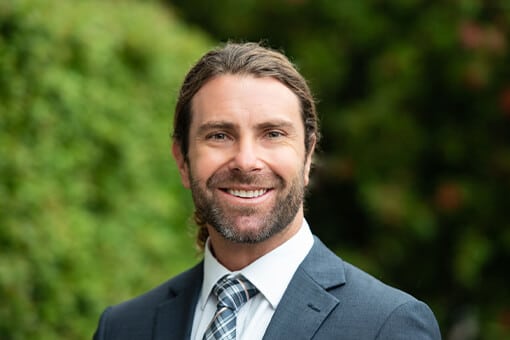 Northern Beaches Christian School –
Where extraordinary journeys begin