Welcome to Secondary – looking boldly ahead
In Secondary at NBCS our hope and vision is to help our students develop a love of learning, both here and beyond NBCS.
With a commitment to academic excellence, our aim is to offer consistent and high expectations for our students, helping them to reach their greatest potential.
Our students are supported within a safe, nurturing Christian community, that encourages learning, personal growth, wellbeing, connection and belonging. Creating a strong sense of belonging ensures our students will thrive both academically and personally, developing their character and passions, and igniting a lifelong love of learning. It is our privilege to prepare our students for life after school, looking ahead with hope, courage and compassion.
The outstanding results of our 2022 HSC cohort are an indication of the exceptional teaching and learning environment at NBCS. View our 2022 HSC results summary here.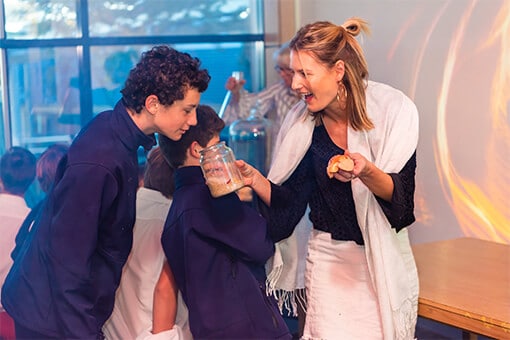 Exceptional teachers
We place great importance on fostering relationships with students and their support networks, so that we can better understand how each student learns and encourage their resilience and independence.
Our teachers are dedicated and passionate. They make it an absolute priority to establish and maintain a positive relationship with their students, knowing that they learn best from teachers they have a good relationship with. This is a point of difference at our school.
Learning Enrichment
Our vision:

For

all students

to be

confident, capable learners

who

strive for growth towards mastery

and are

equipped for life in and beyond school

.
We recognise and foster the individual interests and abilities of students, providing choice and adapting to their learning styles, within a well-structured learning environment. As we seek to support and enrich learning opportunities, we are shaping confident, resilient students who seek ownership of their learning, ensuring they are prepared to thrive and adapt in the world outside of school.
Working alongside our teachers, our Learning Enrichment team works to support our teaching staff, equipping them with research-based interventions and collaborative programming to meet the diverse learning needs of our students.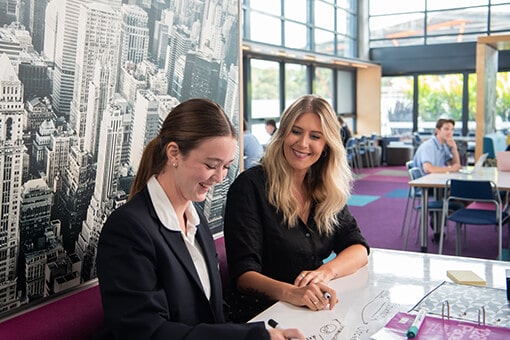 Subject choices
There are diverse choices of subjects on offer for our Secondary students. Subject choices include:
Year 7
Subjects
English
Technology
Mathematics
French
Science
Music
PDHPE
Christian Studies
History
Visual Arts
Geography
 
Year 8
Subjects
English
Music

Mathematics

(Accelerated Program available)

Christian Studies

Science

Visual Arts
PDHPE
Drama – Elective

History

French – Elective
Geography
Technology – Elective
Technology (Mandatory)
Year 9 and 10
Subjects
English
History
Mathematics
Geography
Science
Christian Studies
PDHPE
Careers (Year 10 only)
Electives
Commerce
Mathematics (Accelerated Program)
Design and Technology
Music
Drama
NSW School of Languages
Elective History
Photographic and Digital Media
Elective Geography
Physical Activity and Sports Studies
Food Technology
Studies of Religion (2 unit) – Accelerated
French
Textiles Technology
Industrial Technology
Visual Arts
Information and Software Technology
Year 11 and 12
Courses
Mathematics
Mathematics Standard
Mathematics Advanced
Extension 1
Extension 2 (Year 12)
Mathematics (Accelerated Program)
English
English Standard (Year 12 only)
English Advanced
Extension 1
Extension 2 (Year 12)
Design
Design and Technology
Industrial Technology
Textiles and Design
Visual Arts
Drama
Music
Music
Music 1
Music 2
Music Extension (Year 12 only)
PDHPE
History
Modern History
Ancient History
History Extension (Year 12 only)
Studies of Religion (1 unit)
Studies of Religion (2 unit)
Social Sciences
Business Studies
Economics
Legal Studies
Society and Culture
Geography
Science
Physics
Chemistry
Biology
Earth and Environmental Science
Science Extension (Year 12 only)
Languages
French (Continuers)
Additional Languages are available through the NSW School of Languages
Technology
Engineering Studies
Food Technology
Information Processes & Technology (IPT)
Software Design & Development (SDD)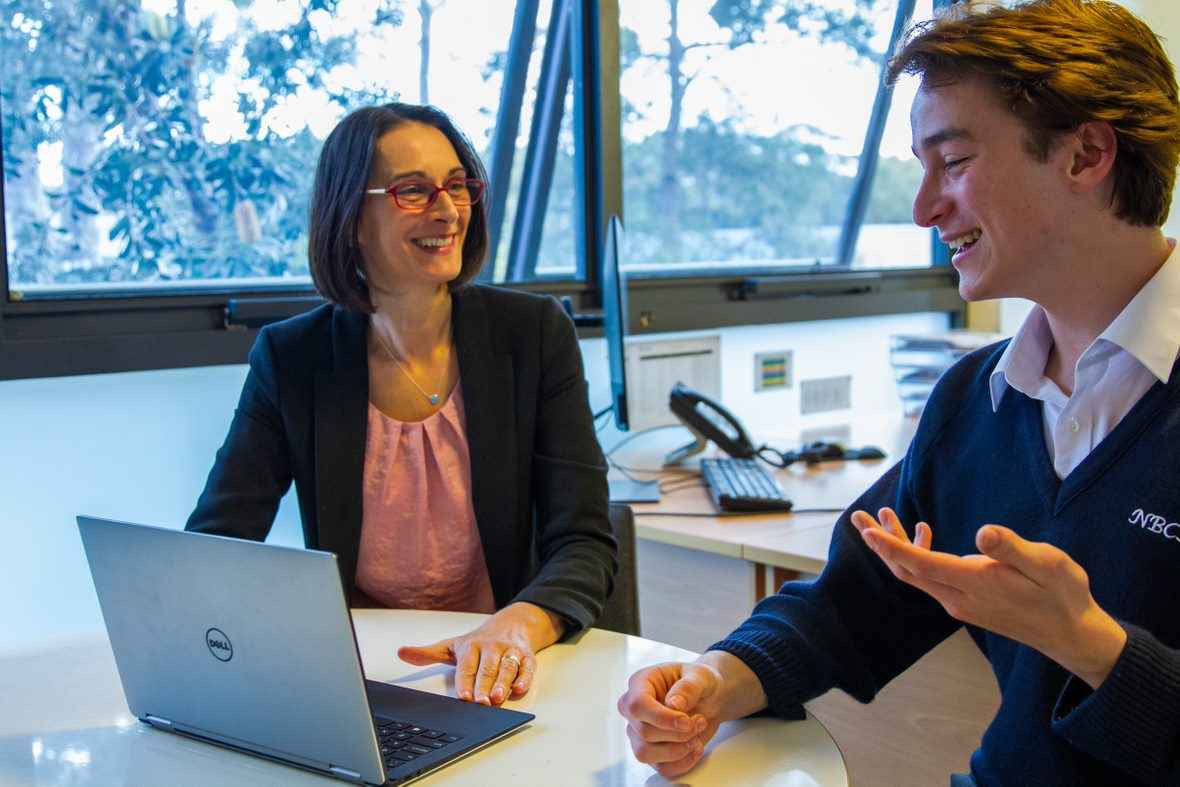 Careers Advice – Preparing for the future
Building upon academic excellence, we are equipping students with the skills that will help guide them on their life's journey. Our students are encouraged to grow and develop in confidence, leadership capacity, problem-solving, effective communication and compassion.
Our Careers Adviser provides our students with advice and the latest information to help them make decisions about their future career choices.
The NBCS Careers website provides valuable information and updates regarding tertiary courses, early offer programs, scholarships, career exploration and other events. Our students can also book an appointment with our Careers Adviser to explore their options.
Purpose-built facilities and technology
Our commitment to 'Excellence in Education' is reflected in the stunning design of NBCS learning spaces. Purposefully designed to bring our vision to life, spaces are flexible and dynamic, inspiring our students to learn with greater agility and engagement.
We employ leading educational technology to integrate with our learning programs. During their time at NBCS students will have extensive opportunities to create, share and engage with others through powerful tools and services. Comprehensive connectivity allows each student to use their personal laptop to access their learning resources through systems such as our online learning portal, Canvas. Additionally, we seek to challenge students to create innovative responses to thought provoking problems through the use of industry standard applications. Aspects of this include exposure to emerging technologies such as 3D printers in a wide variety of learning spaces, creative opportunities in music and visual media, and rich databases of tested learning resources.
We also share with parents the responsibility to educate students to be safe, thoughtful users of technology and to learn to communicate within and beyond our community. This integrated approach prepares students for the reality of living in a digital and globally connected world.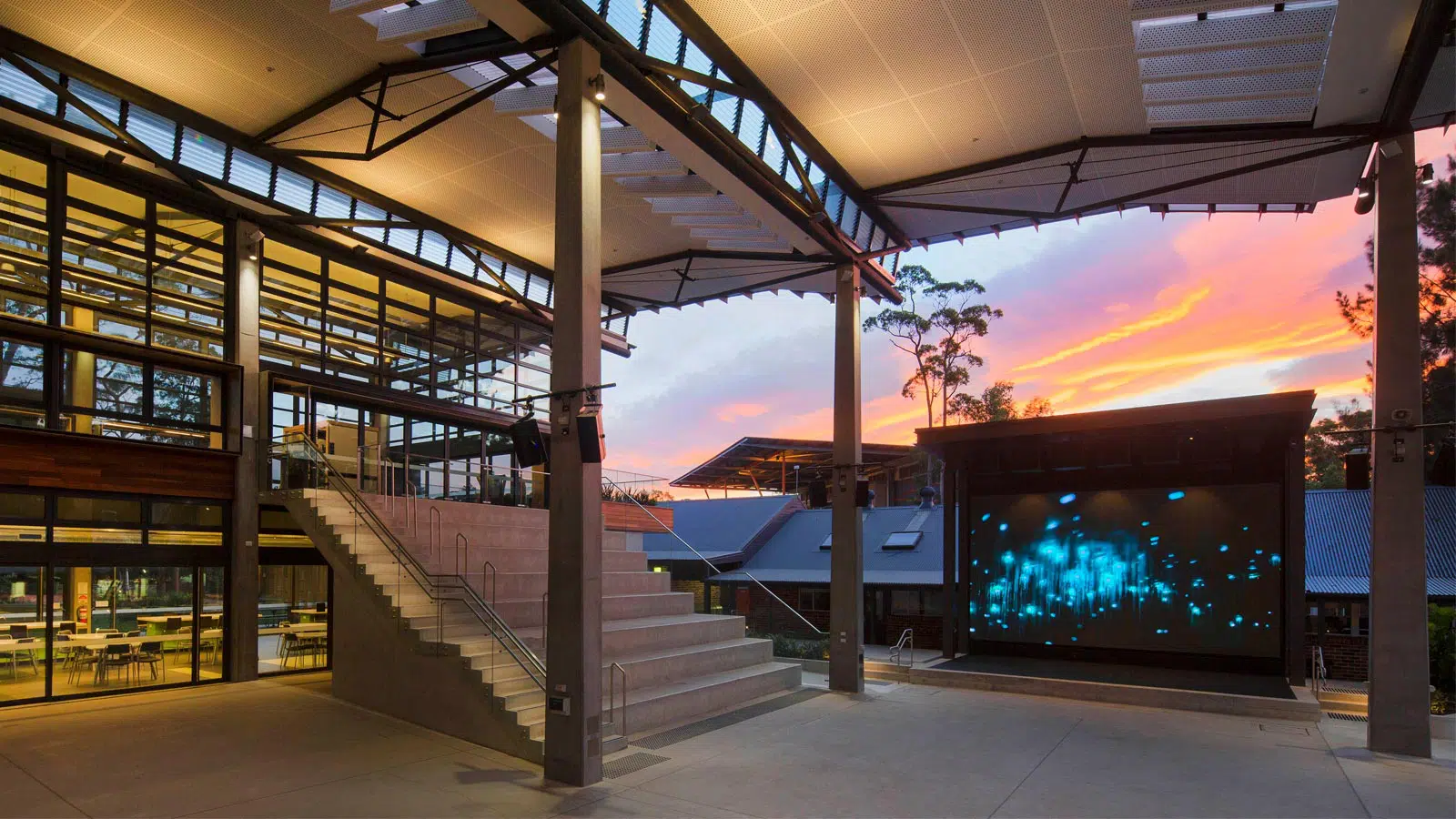 Secondary School Virtual Tour
Northern Beaches Christian School –
Where extraordinary journeys begin