Enjoy this trip down memory lane as we journey through the last four decades of NBCS- the memories and the milestones.
Much has changed over the last 40 years, but much remains. The vision to build an exceptional Christian school 40 years ago, rings true today in our Mission: Excellence in Education, Christianity in Action.
NBCS was established in Mona Vale in 1981, by a group of parents who attended the Northern Beaches Christian Centre church.
Their vision to build an exceptional Christian school in the Northern Beaches area, was made a reality through the sacrifice, dedication and generosity of many parents and friends.
NBCS is a school known fondly known by many names over the years: "the pioneering school", "Northern Beaches movable school", "God's school", "the bush school" and "the miraculous school". Although they reflect the different seasons the school has lived through, it remained true to its original mission of providing a quality education within a safe and nurturing Christian community. Its current Mission Excellence in Education, Christianity in Action aptly articulates this steadfast commitment.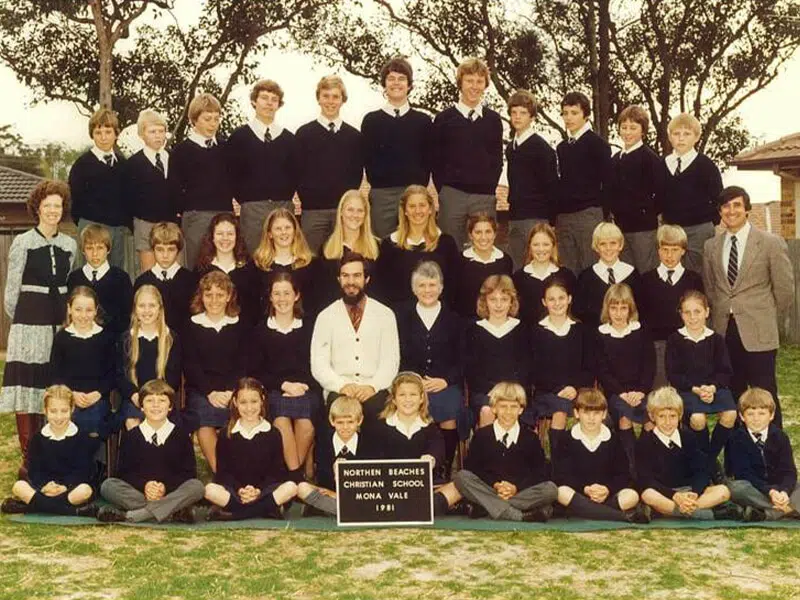 The simple prayer of a small group of devoted parents from local church Northern Beaches Christian Centre, was the humble seed that would bear much fruit in years to come. Building a school was indeed a big dream- at times it would feel impossible however, through unwavering vision, grit, unity and perseverance, they would turn the dream into a reality. As Founder and first Principal Pastor Paul O'Sullivan reflected:
"It was 9.30pm on a Monday night in October 1980 and about a dozen guys from the church had just finished their fortnightly get together. We would gather and talk about our lives and have a bit of prayer before we went home. At the end of the prayer time I sensed there were no more prayers going to be said so I looked up and said 'let's go home', when Bruce (Meek) spoke up: 'What about the Christian School?'

This had been mooted before but we had only ever got to the talking stage. I felt it was too late in the evening to start another talk fest on the subject so I tried to close the subject down. I said that we needed three things to happen before we picked the topic up again, and they were 1) a teacher in the church. 2) A curriculum for a small school and 3) a place to have a school. We agreed to meet again in two weeks."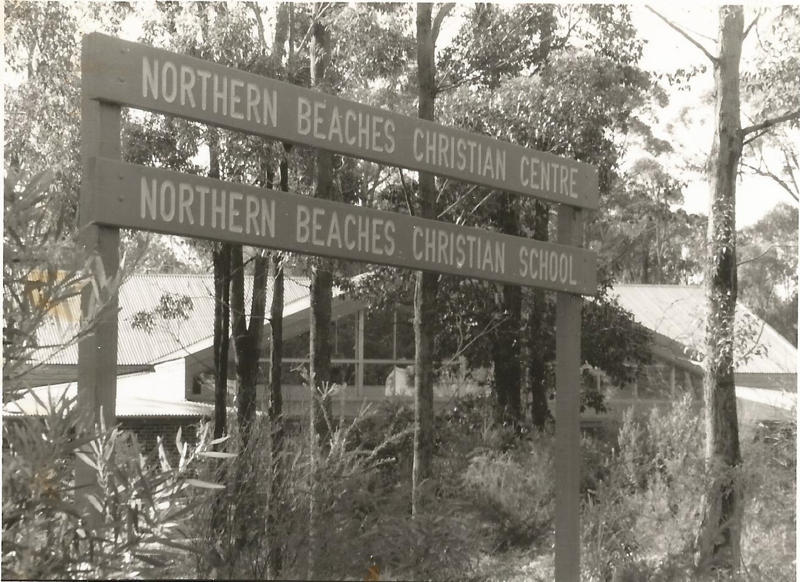 As Pastor O'Sullivan had rightly pointed out to this group of parents, there were three crucial components needed to start a school- a teacher, a curriculum for a small school trying to cater for a broad age group, and a building. These were not small things. They would prove to be major challenges to resolve before they could launch, but as they would witness, it was not impossible for God. 
When the men's group met again two weeks following that fateful October prayer meeting, much work had been done. They had found a teacher by the name of Mr David Miles, who had recently joined the church with his wife and young family. Mr Miles had been teaching at Wahroonga Christian Academy and shared the same vision for learning.
In terms of a suitable curriculum to cater for their small community school, they needed to find something that would accommodate approximately 40 students ranging from Year 3 to 12. Through their research they identified the Accelerated Christian Education (ACE) Curriculum from America. ACE was used by other small Christian schools and although there was some cultural mismatch, it would get them past the post and on their way to becoming a 'real' school. where each student was allocated a "carrel" and worked from workbooks at their learning ability. If they needed help, students raised an Australian flag to request one-on-one help from a Teacher or "Monitor".
The final challenge was location. The answer to that quandary, came in the form of a hall for rent at the Serbian Orthodox Church in Vineyard Street Mona Vale.  No one really knew much about the Serbian Orthodox Church, or where Vineyard Street was but over the next 12 months that was all going to change. The working group went to visit the Serbian church and some of its members. They were very friendly and accommodating, showing them around the facilities- a church hall with a stage and a room off either side of the stage, a kitchen and two toilets out the back.  It was simple yet adequate for a school in its infancy. An agreement was reached at $100 per week with a 12-month lease signed.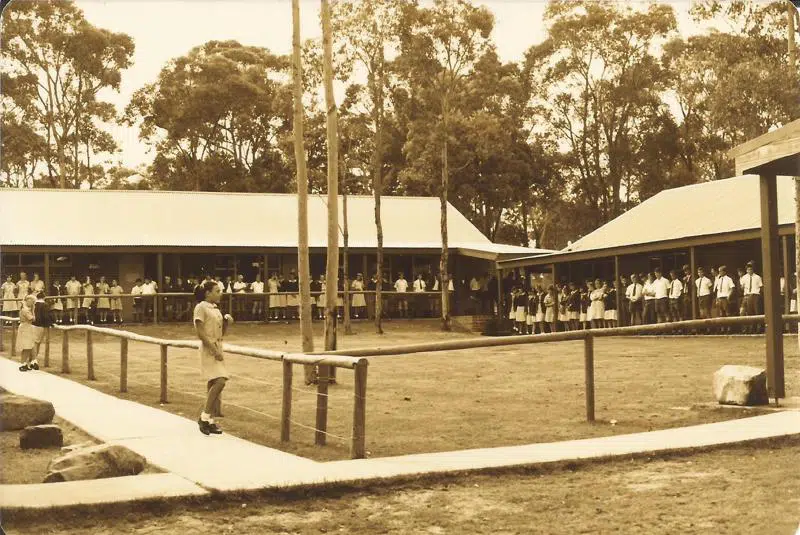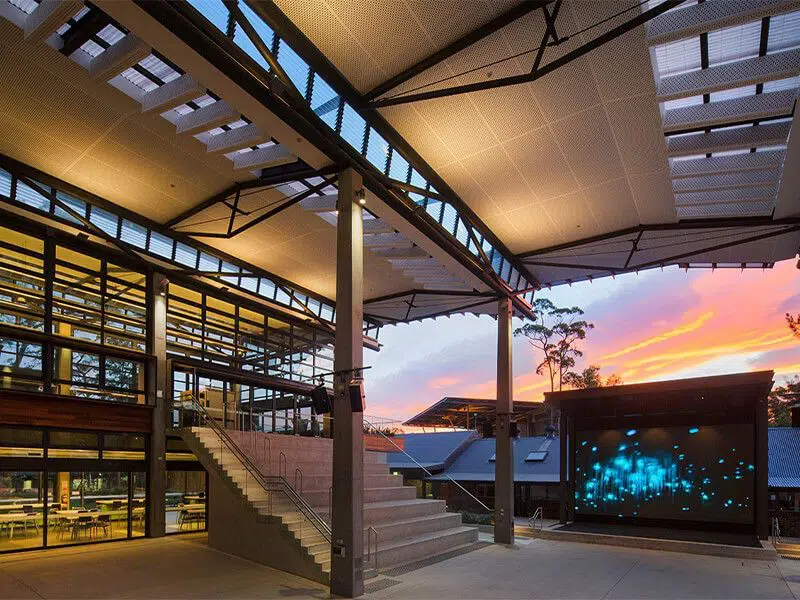 Northern Beaches Christian School was born thanks to the labour, faith and obedience of a small group of humble parents who would not be deterred. The school opened its doors in 1981 with 39 students, one teacher and a roster of parent volunteers.
40 years later the school still stands at the current site of 1 Echunga Road, Terrey Hills, (its home since 1986), continuing to build upon the foundations of its faithful founders.
Northern Beaches Christian School –
Where extraordinary journeys begin