Our World-Class Facilities
Inspiring and invigorating learning
Our facilities exist to help bring our Mission and Vision to life.
Our state-of-the-art campus reflects the important balance between form and function. It has been shaped by the belief that learning spaces must meet the needs of students and teachers, while inspiring new possibilities for learning. Our facilities exist to help bring our Mission and Vision to life.
Together, with our architectural partners WMK Architecture, we have realised a bold vision for our learning spaces. Both inside and outside spaces are dynamic and flexible to enhance learning. Our vision for future classrooms is dual functionality, having the capability to be opened up to allow multi-class learning and partitioned for more focused learning within year groups.
Catering for a diverse variety of users at any one time, all learning spaces are powered by a robust campus-wide Wi-Fi, custom modular furniture, generous windows with natural light, floor-to-ceiling whiteboard walls, and large-screen displays. The cafeteria, 'Grounded Cafe', is at the heart of a central covered outdoor space and is a vibrant meeting place for students, teachers, parents and visitors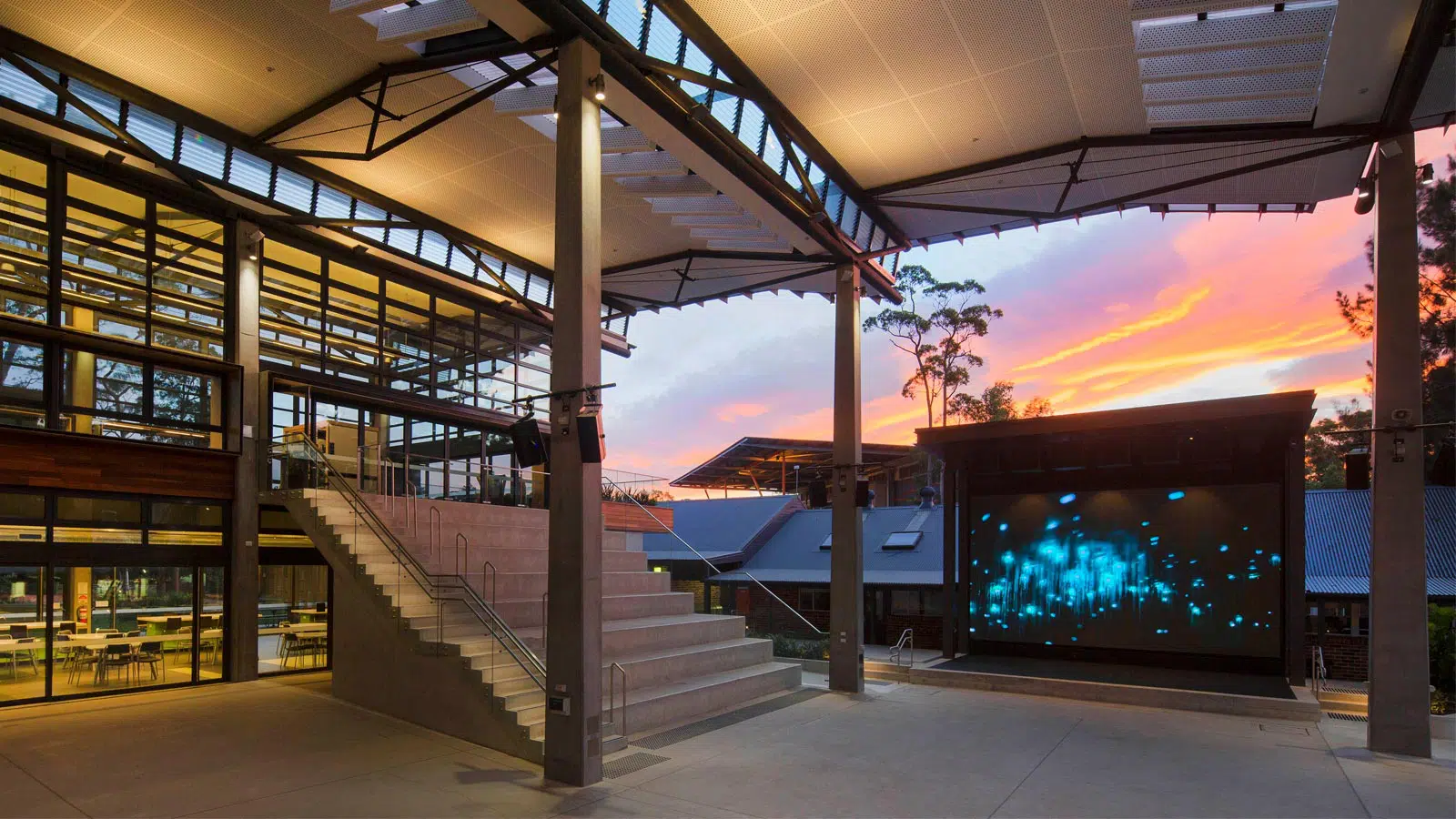 Building a sustainable school
Our commitment to sustainability is evident in WMK's award-winning design of our latest building project.
Fundamental to the design is a sequence of multi-level pavilion buildings beneath a spectacular 3,000sqm intelligent 'living' structure which generates energy through an 80 kw solar system, harvests rainwater, and cools the spaces below. WMK has also designed for maximum use of natural light and ventilation, and windows and louvres in the building and canopy are automated to provide ventilation in direct response to climate conditions using a sophisticated Building Management System. This ensures we reduce our environmental footprint.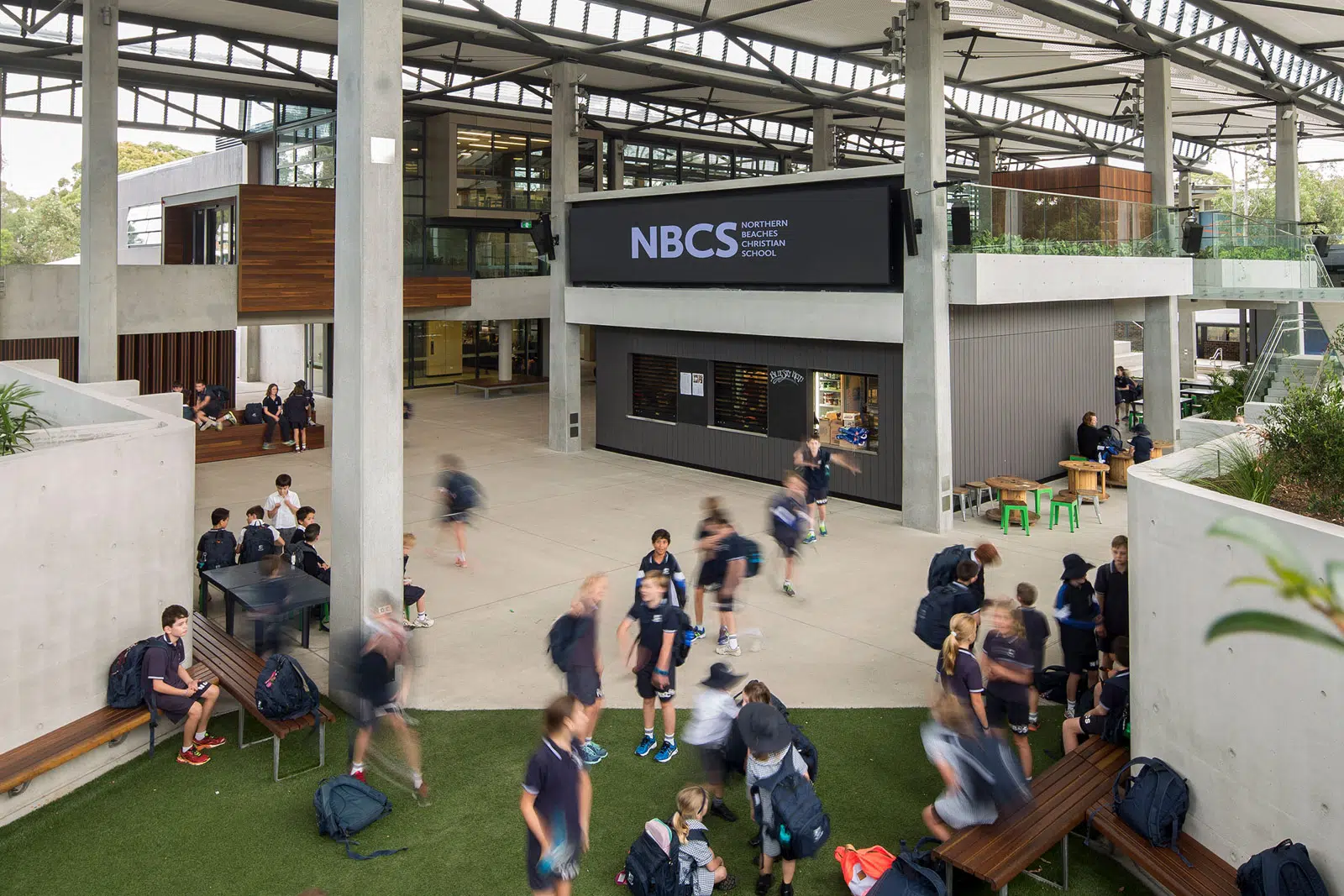 Architecture Awards
As part of their work, designing our campus, WMK Architecture has won several high-profile awards, recognising their excellence in design, innovation, and creativity at a national and international level:

Winner - 2017 NSW AIA Awards
William E. Kemp Award for Educational Architecture

Winner - 2016 National AIA Awards
National Award for Sustainability

Winner - 2016 NSW AIA Awards
Milo Dunphy Award for Sustainable Architecture

Winner - 2016 Good Design Awards
Residential & Commercial Architecture

Finalist - 2017 INDE Awards

Finalist - 2016 Urban Taskforce Awards

Finalist - 2016 IDEA Awards

Finalist - 2016 BPN Sustainability Awards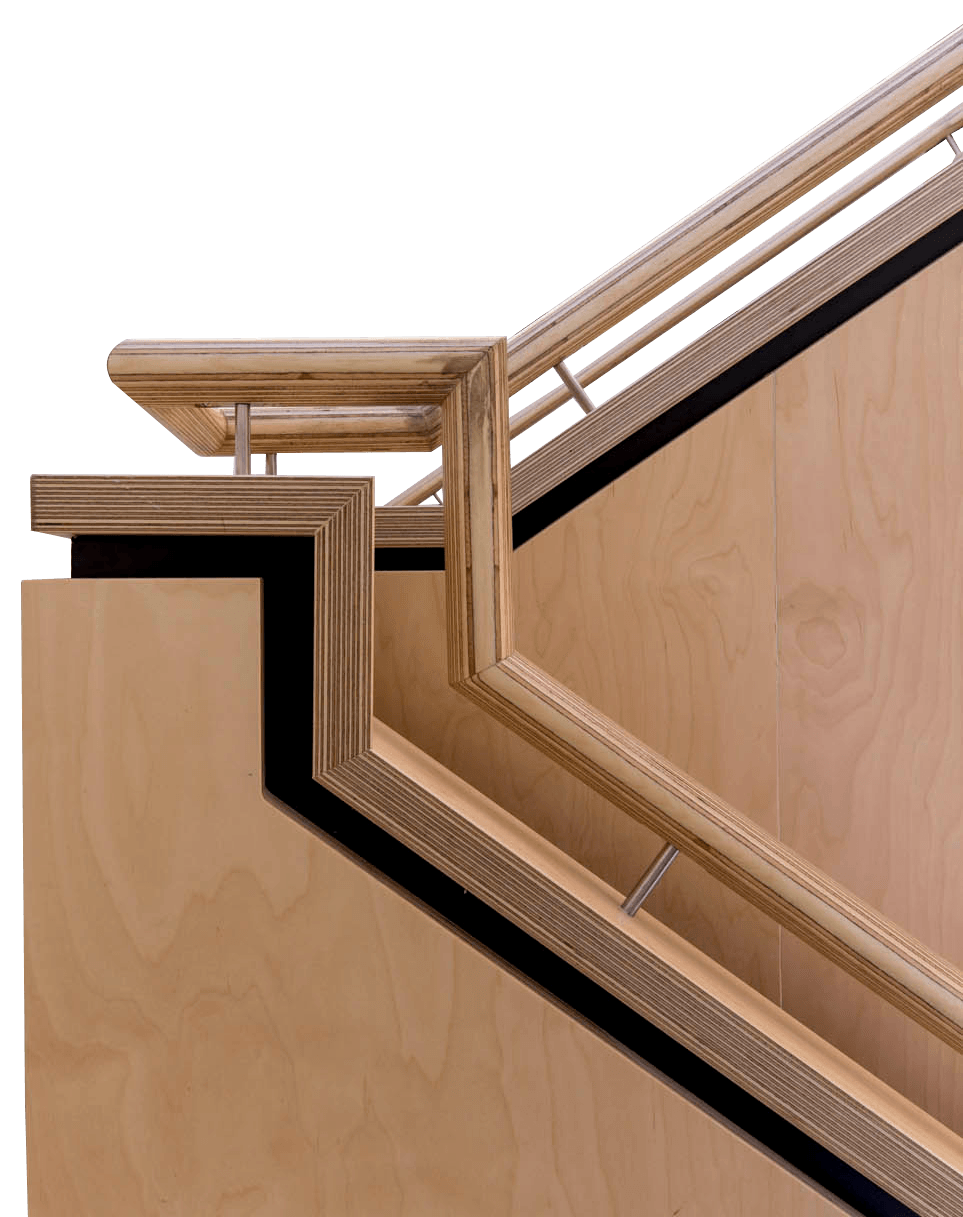 Come, see and be inspired…
Why not come and see our world-class facilities and discover what could be possible for your child.
Explore Kindy Tours
Register for an Explore Kindy Morning.
Primary School Tours
Register for a Primary parent group tour
Secondary School Tours
Register for a Secondary parent group tour
Northern Beaches Christian School –
Where extraordinary journeys begin