Programs combining passion, teamwork, challenge and fun
Providing students the opportunity to choose from a vast range of programs
NBCS' unique Secondary Outdoor Education program, Student Opportunity Week, is the highlight of the year for many of our students.
Held in Term 2 each year, Student Opportunity Week (SOW) provides all students in Years 7-12 with the opportunity to choose from a vast range of programs, based on their passions or interests.
Programs range in duration from 4-9 days, with both day and overnight opportunities. The purpose is to provide a positive experience that combines passion, teamwork, challenge and fun. Students eagerly look forward to the opportunity to share adventurous experiences in a different context. They are encouraged to build relationships, overcome challenges, step out of their comfort zone, pursue courage, develop grit, grow resilience and mature in confidence.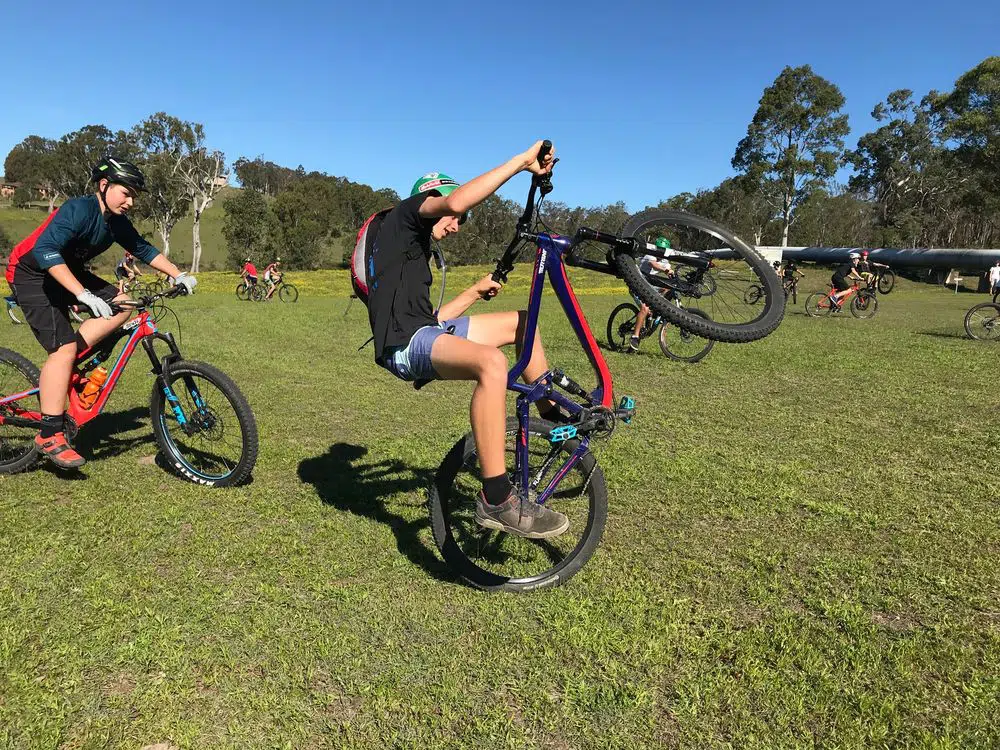 Learn More
Students will have the opportunity to develop skills and techniques as they learn from art teachers and industry specialists. Across the week, students will develop their portfolio, focusing on their area of passion.
Learn More
Students will enjoy fun and engaging activities such as kayaking, snorkelling, mountain biking, coastal walks and surfing. Groups will camp at local beachside holiday parks.
Learn More
Students will learn from a range of experts about nutrition and balanced eating. They will develop cooking techniques for a range of cuisines, feasting on their creations. The program includes offsite workshops as well as sessions in the NBCS kitchens.
Learn More
Enjoy a range of workshops with industry experts. Students will learn by day, with practical experience at leading centres such as NIDA. There may also be a night activity.
Learn More
Students will visit the APY Lands of the Anangu People in Central Australia. Aside from the community immersion, the group will have the opportunity to learn from Indigenous Elders at cultural sites such as Uluru.
Learn More
The Kosciuszko Expedition is a challenging, yet rewarding experience. Summit Australia's three highest peaks and pass alongside many more. The program is suitable for a Silver or Gold Duke of Edinburgh's Award Adventurous Journey.
Learn More
Kosciuszko Explorer provides an opportunity to summit Australia's highest peak and enjoy an alpine environment. Accommodation is in tents, with students cooking their meals. The program is suitable for a Bronze or Silver Duke of Edinburgh's Award Adventurous Journey.
Photography & Creative Arts
Learn More
Features day trips both on the beaches and into Sydney city. Students will have the opportunity to take a large range of photographs in various settings, then edit and print for display.
Learn More
Students can develop their understanding of marine biology and fragile ecosystems with this academically focused study program. The activities will be of particular interest to Stage 6 Geography and Science students.
Learn More
Learn to dive and gain a PADI Open Water diver certification. Students will need to complete an online course prior to attending the diving course during SOW.
Learn More
This program focuses on healthy living. A range of activities such as stand-up paddle boarding, kayaking and yoga will offer a physical challenge. Wellness and nutrition sessions will foster the development of a healthy lifestyle.
Learn More
Year 12 students can take advantage of a week of personal study under the guidance of expert teachers across a range of subjects. Students will be provided with tips for optimising their study program, assisting them to form effective habits to continue at home.
Learn More
Students will learn from the best at the Surfing Australia High Performance Centre on the Gold Coast. The camp consists of surfing, surfing and more surfing, enjoying a range of locations to challenge students. A current OSSA is a requirement for this elite surf program.
Learn More
This fast-paced adventure sees teams solving riddles and piecing together clues in order to unlock their next challenge. It's a race against time, with team work, planning and cooperation providing more points than a team operating at a fast pace. Be prepared for anything.
Learn More
Year 7 students have the opportunity to make new friends, enjoy an idyllic setting and have a whole lot of fun. The Adventure Camp enjoys a range of activities, returning to base each night. The Extreme Camp is the most challenging, for those who'd like to push themselves deeper into the wilderness.
Outdoor Education (SOW)
The vast range of SOW programs caters for those who thrive on the adrenaline required for physical challenges, to those for whom creativity is where they flourish. The premise is to not only provide a fun experience but to challenge and grow skills, values, character traits and mindset. 
Students are connecting, networking, role modelling, collaborating and problem solving with others, often with different ages and in an informal setting.
Northern Beaches Christian School –
Where extraordinary journeys begin